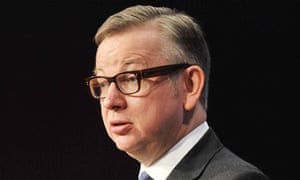 In a recent speech launching the Education white paper, Nicky Morgan said:
We have not only the best qualified workforce in history, but also a workforce that is increasingly focused on constant self-improvement, that is driven by the evidence and which like other professions is breaking new boundaries, sharing what works, challenging one another and unleashing greatness.
Whether true or otherwise, Nicky Morgan proves that few professions match the hyperbole of politicians.
Nicky Morgan envisages a host of "best leaders":
Alongside this are plans to better develop and train the next generation of school leaders and ensure they are working where they are needed most. This is part of the government's commitment to empower and extend the reach of the best leaders.
Education policy plays a central role in educational practice or, at least, you would think it should but education policy has long been a contentious issue. On any given day, social commentators discuss the fractious relationship between the teaching profession and policymakers. Polly Toynbee (Guardian columnist) declaring "teacher-bashing: a political sport with no winners" being just one blow in a seemingly endless war of words.
Levin describes a "spirit of the times" attitude adopted by policymakers. An increasingly globalising world sees policymakers keen to learn from each other in search of better policy, but he also sees them as victims of their own need to cling onto power. Many policies being more symbolic than substantive, implemented to satisfy some aspect of public opinion as opposed to having any meaningful impact.
Geoff Whitty, a former director of the Institute of Education at the University of London,  outlines the historical relationship between research and policy in his paper Education (al) research and education (al) policy making: is conflict inevitable? At times the current government seems to have had a fractious relationship with research not least when Michael Gove, the former education secretary, accused academics who disagreed with him as engaging in bad academia.
In truth, the current government is no worse than any other. David Blunkett, Secretary of State for Education and Employment (1997 to 2001) framed the research–policy relationship as being, "influence or irrelevance?" asking the question of whether social science was able to contribute to government policy (TES, 2000).
Charles Clarke, successor to Blunkett as the minister for education and employment, complained that educational research did not offer anything useful to policymakers. Whitty's view is that there is a gap between the reality of a given situation and any government's control over policy, which is driven by many factors, of which, educational research is just one.
The rational purposive model of policymaking
In order to explore the challenge of enacting policy in classroom practice, it is also necessary to explain something of the nature of policy-making. Paul Trowler, a professor of education at Lancaster University, describes policy making as conforming somewhat to the rational purposive model. He describes this as the explicit articulation of actions taken in pursuit of a stated objective.
Trowler considers that the rational purposive model conceives that both the objective of the policy and the action taken to achieve that objective is determined at the highest level of a country or organisation, and implemented un-problematically, in practice, by the use of "rewards and sanctions dependent upon an accord between implementers and policymakers.
This top-down technical-rational understanding of change assumes enthusiastic leaders with a clear vision that can change and transform a particular policy objective relatively quickly. Trowler, on the other hand, sees the process of 'encoding' policy as a complex one in which policy emerges from a process of negotiation, compromise and the exercise of power. Consequently, policy initiatives are laden with multiple agendas, attitudes, values and sets of meaning. Policy emerges from complex practices of interpretation and negotiation.
The attraction of the rational purposive model to both policymakers and educational leaders is seemingly self-evident; object and action implemented relatively simply using the lever of identifiable reward and sanction. This model is clearly problematic as Trowler describes, "if only things were that simple".